Blackburn Rovers Business Centre
Blackburn Rovers Business Centre our attractive, unique facility boasting office suites, meeting rooms and conference facilities, as part of a dedicated all business floor within the Darwen End stand at Ewood Park. Located within the renowned stadium of the world-famous Blackburn Rovers. The centre offers 24 office suites of various sizes which would be a perfect base for any small to medium sized business. It also possesses two meeting rooms, a well-equipped conference room, FREE Wi-Fi, FREE PARKING and a staffed, modern reception area to offer a warm welcome to you and your guests.
Blackburn Rovers Business Centre is managed by Blackburn Rovers Community Trust, the charitable arm of the football club, which provides opportunities through health, inclusion, education and sports programmes for the local community. The centre is also the home of Rovers Readies, the midweek lottery operated by the Community Trust on behalf of the club's Academy, raising money to support the development of the next generation of Blackburn Rovers players. Please click on the link to find more details and how to join to be in with a chance of winning £500 per week.
Blackburn Rovers Business Centre is staffed during normal office hours, 9am-5pm, Monday-Friday (excludes bank holidays)
Blackburn Rovers Business Centre is located within the iconic Ewood Park – boasting 24 individual office suites, two meeting rooms, and a conference room, the centre offers a range of business solutions to suit most needs.

Head of finance & operations
senior Business Support & Covid Manager
Assistant Business Administrative Officer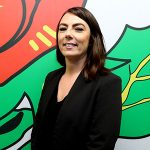 Frequently Asked Questions
N.B. Prices (1st April 2019)
Blackburn Rovers Business Centre office suites offer access to FREE Wi-Fi, air-conditioning, a staffed reception area (9am-5pm, Monday to Friday), resident-only kitchens and breakout areas, as well shower facilities and discounts on our conference and meeting rooms. View our current business tenants
Blackburn Rovers Community Trust – the official charity of the football club – are excited to have assumed responsibility for the Rovers Readies weekly draw. For the draw's loyal participants, this change from club to Trust management shouldn't mean any immediate noticeable change to the way that most of you enter the draw, but we hope to draw your attention to a couple of planned modifications so that you can see how your contribution will continue to help support the club's Academy whilst giving you the chance to win some great prizes.
Blackburn Rovers Football Ground, Ewood Park, Blackburn, Lancashire, BB2 4JF, Tel: 01254 508139