Matchday Experience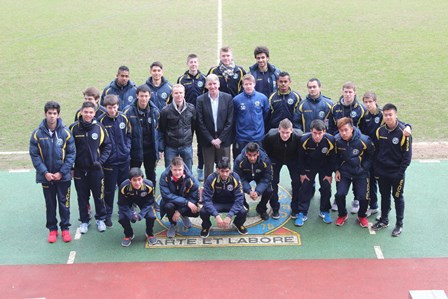 For junior teams, schools and youth group organisations - make your next mathday visit to Ewood Park a day to remember!
Our matchday coaching experience is designed for boys and girls aged five to 16 years.
As well as the opportunity for players at any level to develop their footballing skills and techniques, the sessions help to develop communication, teamwork, self-confidence and self-esteem. Team managers can choose to focus on the skills they feel their players need to improve.
Our experienced coaches seek to inspire and encourage, sharing their passion for the 'beautiful game' to ensure that all who attend benefit from this unique experience.
Edukick Manchester can be seen pictured enjoying the matchday experience.
Sessions, which are held at the Blackburn Rovers Indoor Centre, begin three hours before kick-off.
The package includes:
TWO HOURS structured football coaching with our professional coaching staff.
TICKETS to watch Blackburn Rovers in action at a home Championship fixture.
OPPORTUNITY for progression to the BRFC Football Development Centres.
Contact Information
For more information, please contact Chris Pettigrew on 01254 508126 or at chris.pettigrew@brfctrust.co.uk
All our staff adhere to Blackburn Rovers Community Trust and Blackburn Rovers FC Safeguarding Policy.